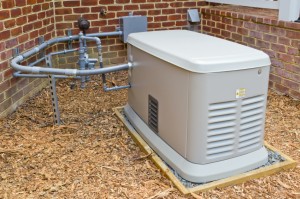 Whole home generators are either fueled by liquid propane or natural gas. When a power outage occurs in your home, the generator starts up immediately. It has a higher advantage over the portable generator because you do not need to replenish the supply of gasoline which can prove to be quite a challenge especially if gas station pumps aren't working because of the power outage.
If you live in Plymouth, Falmouth, Bourne, Wareham or Sandwich MA, you can purchase a whole home generators from a number of suppliers. When you install that whole home generator with EAV Solutions, we sill narrow down your choices and hep you make the right decision on which one to buy.
At EAV, we only use whole home generators that produce high quality power and this reduces the risk of damaging sensitive home electronics. We can help you choose a generator that has the capacity that you need for your home.
Whole-Home-Generator Installation Plymouth Falmouth Bourne Wareham Sandwich MA
We understand that you need to have your generator running as quietly as possible when there's a power outage. There are many manufacturers who produce extremely quiet units. They employ extensive sound testing and verification to ensure that it meets industry standards.
For your own safety, you should never install your own generator unless you are an expert. If you do not have the technical know-how of installing a generator, you should get it professionally installed by a Plymouth Falmouth Bourne Wareham Sandwich MA whole home generator installation expert. In addition, getting it installed by a professional ensures that you protect your warranty.
Our technicians have years of experience in installing whole home generators in our local area. We provide our services to residents in Plymouth, Falmouth, Sandwich, Wareham and Bourne. Therefore, if you live in Wareham, you can contact our Wareham whole generators installation service and we will arrive on time and complete the job in a timely manner.
Let our licensed professionals take the guesswork out of installing your generator. Contact us at (508) 245-7155 to speak to one of our experts.