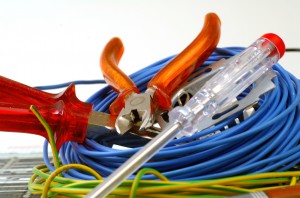 Do you have a simple addition or a major remodel project in your Plymouth, Bourne, Sandwich, Falmouth or Wareham home?
If so, you need to find a qualified residential electrical additions and remodels team who can offer fast, efficient and reliable electrical services built to code.
At EAV Solutions, we specialize in both residential and commercial electrical services. We offer our services to residents and businesses located in Sandwich, Plymouth, Falmouth and Bourne. We have years of experience troubleshooting in businesses and residential homes. We can locate electrical problems in your Bourne residential home or place of business.
We can help you add custom exterior or interior lighting. If you like, we can also convert a room in your home into a home theater or we can add additional power to your home.
We are well versed with all phases of residential electrical additions and remodels. Our trained and experienced staff will be able to work on your project in a fast and efficient manner. We understand that additions and remodels can be hard for most families to work around so you can rely on us to always get the job done fast.
Plymouth, Falmouth, Bourne, Wareham or Sandwich MA Residential Electrical Additions and Remodel Experts
Perhaps you need to update your building with energy efficient lighting or a modern look because a new tenant is moving in. If that' the case, you obviously need to find a Falmouth, Bourne or Wareham residential electrical additions and remodels team that will get the work done on a budget. We have been serving the local community for years and most of our business comes from customer referrals.
At EAV Solutions, we offer a 100% guarantee because we have a proven track record of providing clients with dependable services. Electricity is the backbone of any residential remodel or addition and you don't have to suffer with poor electrical wiring in your home or business premises any more.
Call us today at (508) 245-7155 to consult with one of our experts.