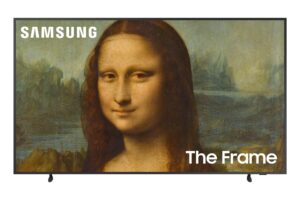 People love to have a surround sound system installed in their homes because it highlights those exciting moments while watching movies or TV shows. But this is only possible if it is done correctly the first time. Installing surround sound and other AV equipment is both an art and a science.
This is why you should consider hiring a top quality installer for your home. We have been in many homes where the TV experience was poor and the surround system wasn't installed properly. The solution is usually an easy fix, but when it comes to AV systems, experience counts.
At EAV Solutions, we have AV and surround sound installation experts who have the right experience and knowledge to ensure that you get the most out of your investment.
AV and Security Equipment Installers in Bourne, Falmouth, Sandwich, Wareham or Plymouth MA
We work with high quality equipment, such as Sonos.
At EAV Solutions, we offer a warranty on our workmanship so if a problems arises, you can call us to fix the problem free of charge. Part of the reason why we offer warranties is because we are confident in our work and we have no worries about getting the job done properly. Once you call us, we will come to your home and conduct a pre-installation survey. We will then unpack your TV and home theater for you, integrate and connect all video components. We can even install your smart TV for you on the wall and conceal all speaker wires to give a nice neat finish. Before leaving, we will ensure that all your speakers are properly positioned and working.
Serving Plymouth, Falmouth, Sandwich, Wareham and Bourne, MA, our installers are only a phone call away. In addition to residential AV installation, we can also do commercial plasma display installation for your business.
We hold a Massachusetts S-License, which is required for security camera installation in your home. Keeping your family safe is a top priority.  Call us for details.
Our installers are fully insured so you do not have to worry about any aspect of your Plasma, LCD or LED TV or other AV equipment installation.
Call us today at (508) 245-7155 to speak to one of our experts.