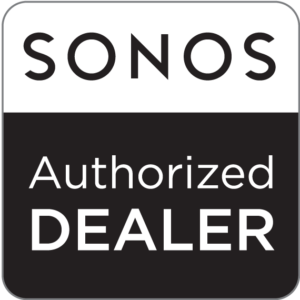 In recent years, with the advent of Slacker, Pandora and iTunes Radio, many people now stream music from their favorite artists through Internet radio. Now, many products now offer you wireless music systems that you can install into your house and stream music.
SONOS wireless systems can deliver that music in a highly textured, rich and deep sound quality inside the comfort of your home. It's relatively simple to set up, expand and control so you can fill your home with quality sound. Of course if you need a authorized SONOS dealer and installer in Bourne, Falmouth, Sandwich, Wareham or Plymouth, look no further than EAV Solutions.
Enjoy SONOS In Your Home
With SONOS, you can listen to music anywhere in your house. Not only that but you can:
Manage your music wirelessly
Create playlists from any part of your home
Stream music
Have access to as many radio stations as you like
Control the volume in every room
Although the setup is relatively easy, sometimes you need some help. And if you do, you need to find an authorized SONOS dealer and an authorized SONOS installer in your local area so that they can properly install the system for you while enhancing your music listening experience.
If you live in Bourne, Plymouth, Falmouth, Sandwich or Wareham, we at EAV Solutions can install your SONOS system for you. We are an authorized SONOS dealer and an authorized SONOS installer. We can sell to you the system and even install it for you. As an authorized SONOS dealer, we have the entire line of SONOS products.
Authorized SONOS Installers in Bourne, Falmouth, Sandwich, Wareham and Plymouth
As authorized SONOS installers, you can consult with us regarding issues such as design, programming, installation, supply, maintenance and support. We can troubleshoot and repair your older SONOS systems and even design and install new ones according to your specifications.
As an authorized SONOS dealer in Plymouth, Bourne, Sandwich, Wareham and Falmouth, we provide support for any SONOS product you purchase from us. This includes any problems you experience with the product, installation and setup. We are here to provide any additional assistance you may need when setting up your SONOS system.
Contact us at (508) 245-7155 to speak to one of our experts.