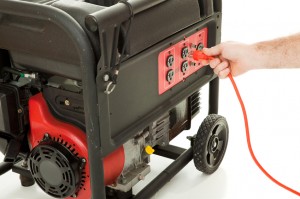 Installing portable generators can rescue you during a power outage in your home or in your business. Installing your own portable generator is dangerous and it can result in extensive and irreversible damage.
If you've decided on a portable generator for your home or office, you need to find a qualified Plymouth, Falmouth, Sandwich, Wareham or Bourne electrician who can install for you your portable generator. At EAV Solutions, we serve all these areas and we can quickly and efficiently install portable generators for you.
Installing a power generator is a big decision and there isn't a one size fits all solution. Our certified electricians will come to your business or your home and assess which portable generator model and size is right for you.
There are several types of portable generators to choose from and examples include commercial portable generators, home back-up portable generators and inverter and camping generator.
Portable Generator Installation in Bourne, Falmouth, Sandwich, Wareham or Plymouth MA
We have a broad range of experience in installing generators and we serve all of the South Shore Boston MA area.
Once you contact our portable generator specialists, we will coordinate and organize how to get the job done in a timely manner. We will visit your premise to do an assessment of how much power you need then we will choose a generator for you. We will deliver it to your home or your place of business where we will position it properly and install it according to your requirements and satisfaction.
Our team of electricians are skilled specilists who can carry out installations for electrical generators of any size. All our work is carried out to meet the most up to date electrical standards.
Additoinally, we supply Generac portable generators to our customers because they are a trusted brand and we only provide quality portable generators and can help your pick which one is right for you.
You don't have to fret anymore about keeping the power up or worry about losing revenue due to power losses. Protect your equipment and let us install portable generators for you.
Contact us at (508) 245-7155 to speak to one of our experts.