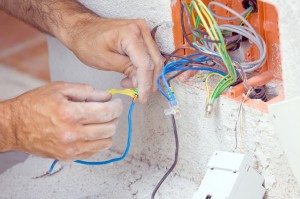 It's important that you keep your bar and restaurant well lit to make your menus look better and your ambience, food and drinks attractive.
Your kitchen needs to be brightly lit in order for your employees to work confidently as well as minimize the risk of accidents.
You therefore need to hire a professional restaurant and bar commercial electrician for your restaurant. At EAV Solutions, we provide commercial electrical services to clients based in Wareham, Sandwich, Bourne, Falmouth and Plymouth.
We not only fix a series of flickering lights in your restaurant, we can use effective lighting to set the mood in your bar or restaurant or simply set the perfect ambience. We have served a number of clients who own restaurants and bars and therefore, we always find the root cause of lighting problems and modify lighting to suit a certain restaurant or bar theme.
Restaurant And Bar Commercial Electrician Falmouth Plymouth Wareham Bourne Sandwich MA
From late evening luxury to family friendly, you can rely on our restaurant and bar commercial electrician services to help you connect with your customers the right way.
We understand that power outages can disrupt your business and this can result in a loss of revenue. We can install for you a standby generator to keep your work area functioning and your dedicated customers flowing. We can install emergency lighting along your walkways so as to provide a safe exit means during power outages.
Your parking lot lighting is another very crucial part of your bar or restaurant and it is often overlooked. It's the first place that your clients will arrive at and it will determine what impression they get of your bar and restaurant. We can install for you new LED lighting which is not only night time friendly but is also energy efficient.
Contact us at (508) 245-7155 to consult with one of our experts.