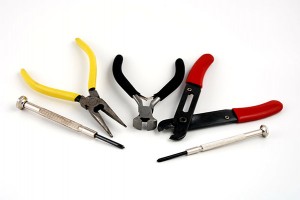 If you need installation or are having problems with your commercial electrical systems, you need a qualified commercial electrician to get the job done right.
Whether you need new parking lot lighting, an overhaul of your commercial electrical systems or lighting maintenance, our Bourne and Wareham-based electricians can provide you with comprehensive commercial services for all the towns in the Bourne are including Plymouth, Falmouth, Sandwich and Wareham.
EAV Solutions knows what a daunting task it is trying to identify and solve even the smallest of electrical problems. We understand that an interruption or delay in electrical service means a loss in revenue and productivity for your business.
That's why we go out of our way to offer commercial electrician solutions in the towns of  Bourne, Falmouth, Sandwich, Wareham and Plymouth. We have the expertise to offer all the information and resources that you need to make an educated decision regarding which solution is suitable for you.
Bourne, Falmouth, Sandwich, Wareham or Plymouth Commercial Electricians
Our Bourne, Falmouth, Sandwich, Wareham and Plymouth electricians have experience in installing lighting fixtures, equipment and wiring for existing and new businesses. We can provide new wiring for your restaurant or bar as well. If your business needs lighting system upgrades, we can help you.
Many businesses find that upgrading their electrical systems results in significant savings in energy costs and usage. Not only that, but most of them also find that a simple upgrade to their lighting systems improves their bottom line and productivity. Our Bourne and Wareham based commercial electricians serve all of the South Shore and are here to provide solutions for all types of properties that have outdated lighting and power systems.
In addition to upgrades and new installations, you can rely on us to properly maintain your lighting and electrical systems. This will help you avoid inefficiencies, outages and electrical issues. We recommend periodic updates to ensure your electrical equipment remains energy-efficient.
We can even help you design a plan for your overall power maintenance and electrical needs. If you need commercial electrical services, we can help you. Protect your customers, employees, and save on energy costs. Contact us today at (508) 245-7155 and talk to one of our experts.